1948 - A tale of two hangars
The wooden bungalow that had been next to the hangars for the convenience of visiting pilots and their freinds had been taken down and stored during the Second World War. In July 1948 planning permission was received to re-erect this next to Tilehouse Lane. The approval stated this had to be used as a dwelling and was a limited approval for ten years. The intention was for the groundsman to live on the aerodrome to maintain and protect the site.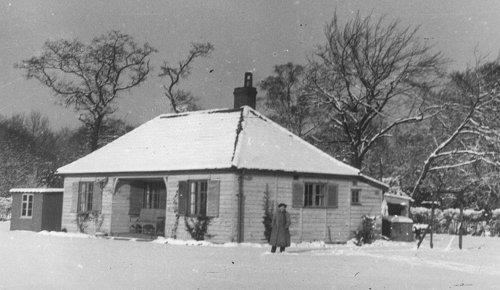 The bungalow was repositioned to the north east corner for use by the groundsman.
At the same time as the bungalow was approved, the council also granted permission for the larger of the two hangars, known as M, to be re-erected on the aerodrome on the north side. The work was carried out by Wimpey engineering continuing the association between the airfield and the company.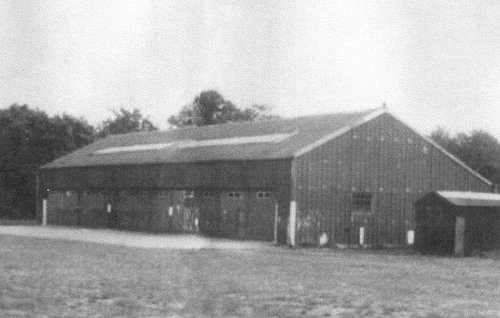 Hangar M was moved by the RAF to the far side of Tilehouse Lane, which meant it needed to be moved back to the airfield.
Denham Air Services Ltd, the parent company of the Denham Aero Club, underwent a change of leadership and direction between 1947 and 1948. The new directors were J. Milli, H. Bilbrough and C. Holdup. They operated training aircraft such as Piper Cub G-AIYV and a variety of Miles and Percival aircraft as both trainers, touring and sightseeing aircraft and as air taxis. With aircraft based at the aerodrome, there was an urgent need for a resident engineer to carry out aircraft maintnenance. Aircraft were required to have regular checks and if unserviceable would be unable to fly to a mechanic. The new directors sought to expand their business portfolio by including aircraft maintenance services, not just for their own aircraft, but by co-operating with other clubs and organisations, such as the Airways Aero Club.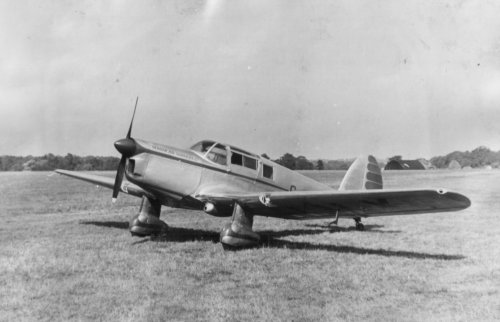 A Percival Vega Gull of Denham Air Services Ltd at Denham in 1948.
Airways Aero Associations Ltd had formed in 1947 and operated a number of aircraft from Wycombe Air Park as the aerodrome is known. This company also began to use Denham in 1948 as a convenient location for their passengers to reach the centre of London quickly and easily, so their dH84s and dH89s became regular visitors.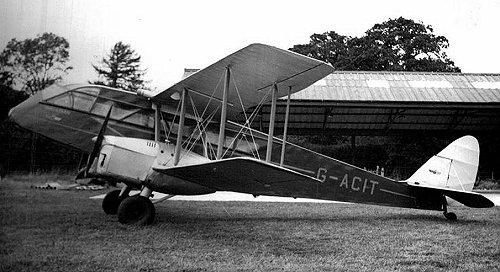 De Havilland dH84 Dragon G-ACIT of the Airways Aero Association seen here in front of hangar J in 1948 before the back wall had been built.
With the planning permission approved and the hangars inspected, the airfield was about to get a new lease of life, as will be recorded next.
| | | |
| --- | --- | --- |
| | | |